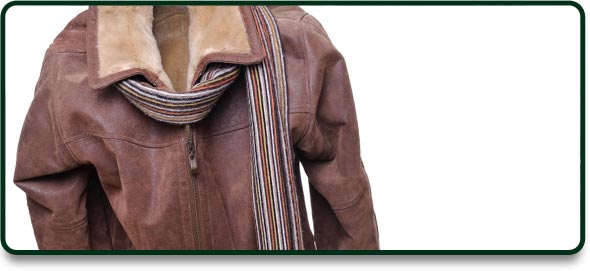 Leather & Suede
One of the most sought after natural clothing materials is also one of the most notoriously difficult to maintain. Leather and Suede are natural materials (cow hide) and because they are natural, they are especially susceptable to damage from elements such as water and ultraviolet light.
Our leather specialists can help with those difficult scuffs, scratches and stains on these fine garments. Ugg boots and Coach purses are also a specialty at Parkside Cleaners. We love trying to restore them as close as possible to their new state.
These special garments take time and they will be back to you usually in 2 - 3 weeks, depending on services preformed.
Why trust your leather goods to just anyone? Have them professionaly cleaned and maintained at Parkside Cleaners.