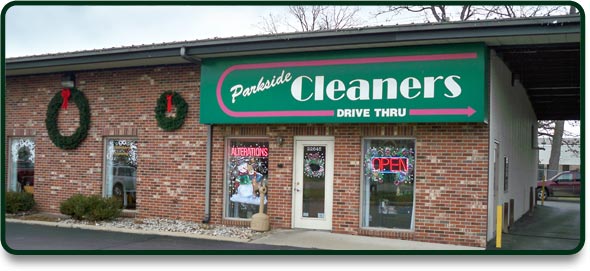 Parkside Cleaners is a family owned and operated business that has proudly served the South Lyon community and surrounding areas for 40 years. Our aim is to provide fast, friendly service and to make our customers always feel welcome in our store.
Parkside Cleaners has received the South Lyon "People's Choice" award for the Best Dry Cleaners 13 years running and we hope to continue providing the best service possible for all of our customers.
Our business hours are 8am - 6pm Monday thru Friday and 9am - 1pm on Saturday, and pick-up and delivery are free. We also have a drive-thru window for folks on the go, so that we can continue to provide you with the expedient service that you can come to expect from Parkside Cleaners.