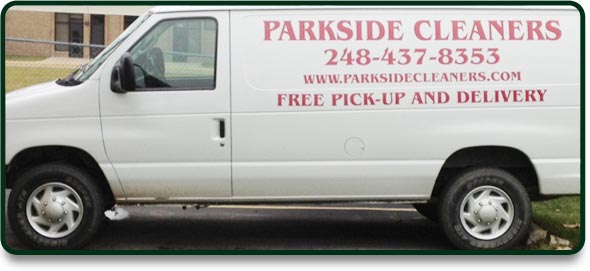 Free Pick Up and Delivery
Why sit and wait in line? Just call us today at 248-437-8353 or e mail us at info@parksidecleaners.com and we will set you up on our delivery route. Our delivery van is out in neighborhoods within a 25 mile radius of South Lyon every Tuesday and Friday.
When you sign up, we will ask you for your preferences. You will tell us where to pick up and deliver your clothes, whether its from your job, or your front door at home.
We can automatically bill you weekly or monthly with a charge card on file or by check monthly.